Washington, DC Visitor's Guide
Washington D.C., the nation's capital, is positioned between Maryland and Virginia on the beautiful Potomac River. Home to iconic landmarks such as the White House, the Supreme Court, and all three branches of the federal government, Washington D.C. is full of incredible American history and government.

Needless to say, visiting Washington D.C. is perfect for history buffs and those interested in our country's past, present, and future. It's not just about history, government, and politics, however, as D.C. is also known for their fabulous food scene, delicious drinks, incredible wildlife, and tons of attractions, activities, and things to do.
Best Sellers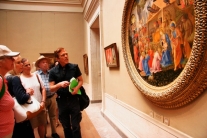 Explore the fascinating religious pieces in the National Gallery of Art with certified international tour director... Details
2 Hours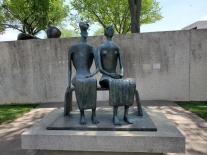 Enjoy a guided walking tour of one-of-a-kind sculptural masterpieces on this Private Hirshhorn Sculpture Garden Tour.... Details
2 Hours
Witness the stunning architectural masterpiece of the D.C. Library of Congress on a guided tour with Adventures for... Details
2 Hours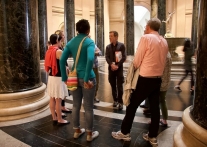 Join professional historian, storyteller, and tour guide Stephen Mead for a private, insiders viewing through the... Details
2 Hours