Atlanta, GA Visitor's Guide
Atlanta, Georgia was founded in 1837, and marks the end of the Western and Atlantic railroad line. A transportation hub back then, and now, as the Hartsfield-Jackson Atlanta International Airport is one of the world's busiest airports! This is just one example of how this modern and thriving city still keeps its past alive.

Atlanta is proud of its heritage, and visitors to the ATL can expect that same amount of pride when it comes to their food, music, architecture, shopping, museums, arts, landscapes, and more. Want to know why Georgia was always on Ray Charles' mind? Find out why for yourself by experiencing Georgia's southern charm and appeal in Atlanta!
Best Sellers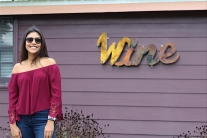 more photos
Grab your closest friends and family and climb on board for a journey to 3 local wineries on this Classic 3 Vineyard... Details
8 Hours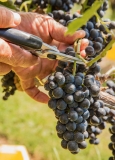 Embark on a palatable discovery for all the senses on a Classic 4 Vineyard Tour with Lunch. Enjoy the beauties of the... Details
10 Hours